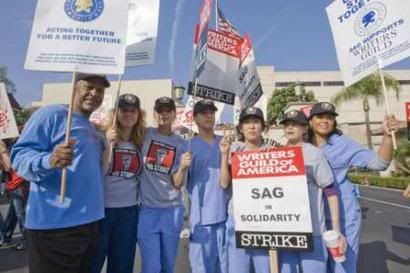 Writers Guild of America on Strike
"We were all working because we have to, but we wanted to show our support," Knight said. "It's all very disturbing. There are a lot of families that are going to be affected by this."
"Grey's" is in the middle of producing its 11th episode and will shut down Tuesday or Wednesday when it's done, Knight said. He estimated at least 250 people work on the show, including the crew.
"This affects a lot of families because they're not making the same salaries that the series regulars make," he said. It's a very different story, "but it's clear that what is happening is not fair and it's the only option. It's a scary option. Hopefully it will be effective."
Source: USA Today, Yahoo.